[Alum] Noir Vesper
ノワール・ヴェスパー
It's his childish nature that allows him to speak so freely about his dreams. He might even actually let everyone around him dream.
Adventurer's Guild TEMPUS's academic advisor.
He also holds the posts of custodian and arch-scholar at the Grand Library.

Logical and rational at all times, he doesn't lift a finger unless completely convinced by something.
He has an aversion to sunlight due to spending too long cooped up, absorbed in his research.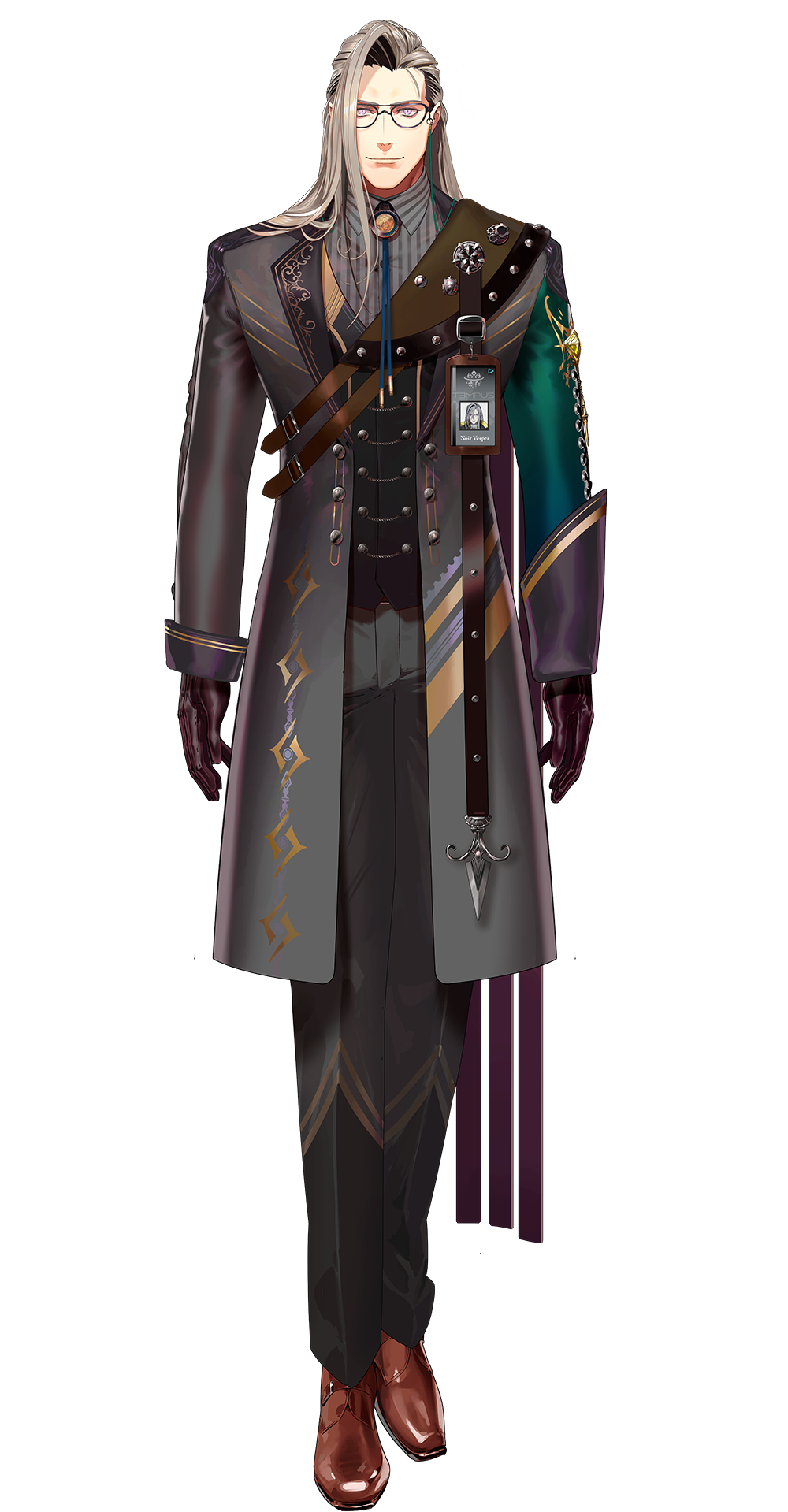 PROFILE
Birthday

February 13
Debut Stream

July 24, 2022(JST)
Height

189 cm
Unit

HOLOSTARS English -TEMPUS-
Concept creator
Illustrator
Dreams

Learn how to sing, release an original song

Play a round of golf with Yagoo

Bicycle across Japan
Fan Name

#VESFRIENDS
Hashtags

Live : #VesperOnline
Fan Art : #ScholART
Clip : #ClipNoir
Give a message to your fans!

Welcome, welcome.

No shoes in the house, please.

Do you have a favorite book?
Likes, Dislikes, Hobbies

I love reading and researching, drinking tea, building computers, golfing, hiking, camping, fishing, bicycling.

My favorite types of games are roguelites and both Japanese and Western RPGs.
I used to like MMORPGs as well but I stopped playing them because of time constraints.
I enjoy Tabletop RPGs but it is difficult to find a steady group to play full campaigns.

I dislike being dirty, trying to start a campfire in the rain, and dry food particles stuck on my clean kitchenware.
Types of streams you typically do

Cursed or interesting non-gaming streams

Casual free chats/zatsudan

Video game training arcs
DATA