[Alum] Magni Dezmond
マグニ・デズモンド
Alchemists have the wonderful ability to grant people's wishes!
Adventurer's Guild TEMPUS's Public Relations.
He proclaims himself an alchemist, but nobody has ever seen him in action.
Muddling the waters even further are his business ventures which take him all around Elysium.
Nobody knows what his actual profession is.
What does his "alchemy" even consist of… making potions?

The type of person who stares right into the abyss.
Rumors say he will do anything it takes to uncover the truth behind the world, and that he's hiding a dark side to him.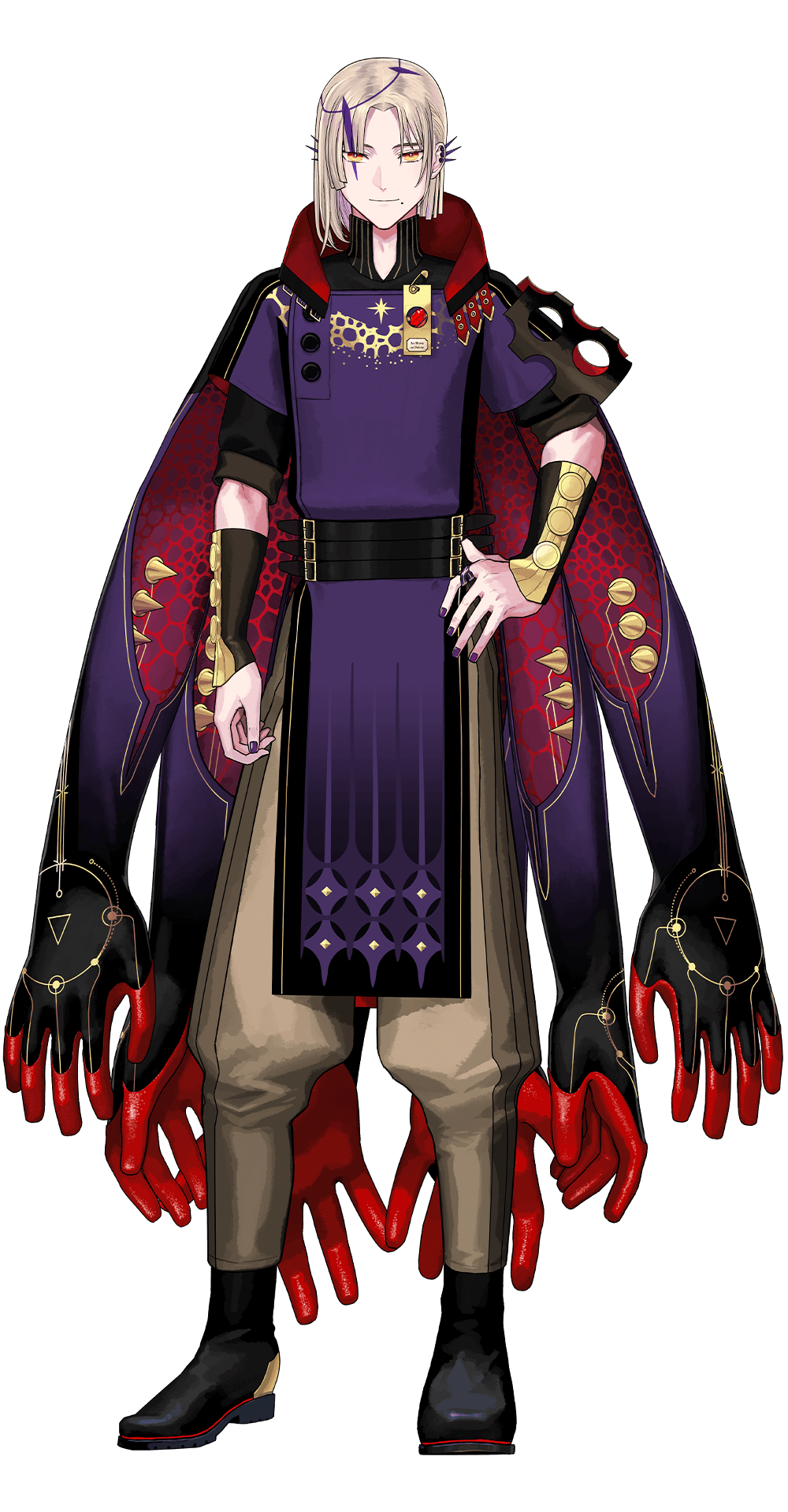 PROFILE
Birthday

October 21
Debut Stream

July 23, 2022(JST)
Height

184 cm
Unit

HOLOSTARS English -TEMPUS-
Illustrator
Dreams

I really want to get better at singing! One day I hope to have an original song to share with everybody. Wish me luck!
Fan Name

MAGNATION
Hashtags

LIVE : #MagginTime
Fanart : #MagniOpus
Meme : #Dezmemes
CLIPS : #DezClips
Give a message to your fans!

I'm the great Magni Dezmond! I believe it is time for a more hands on approach.

You have all chosen wisely to be my disciples! As the genius alchemist, I'll show you the truth of this world!
Likes, Dislikes, Hobbies

I like to spend my time drawing. It helps me maintain my shrimp-like posture!

My favorite food is gyudon. I could eat it every meal for every day of my life.

No mushrooms, please! It's not a plant or animal. Humans aren't meant to eat such a thing.
Types of streams you typically do

I'll be doing art streams and drawing!

I really like simulator and survival games so I'll be playing those alot. Please join me!
DATA