2022.03.04

Male VTuber auditions for hololive English are now open!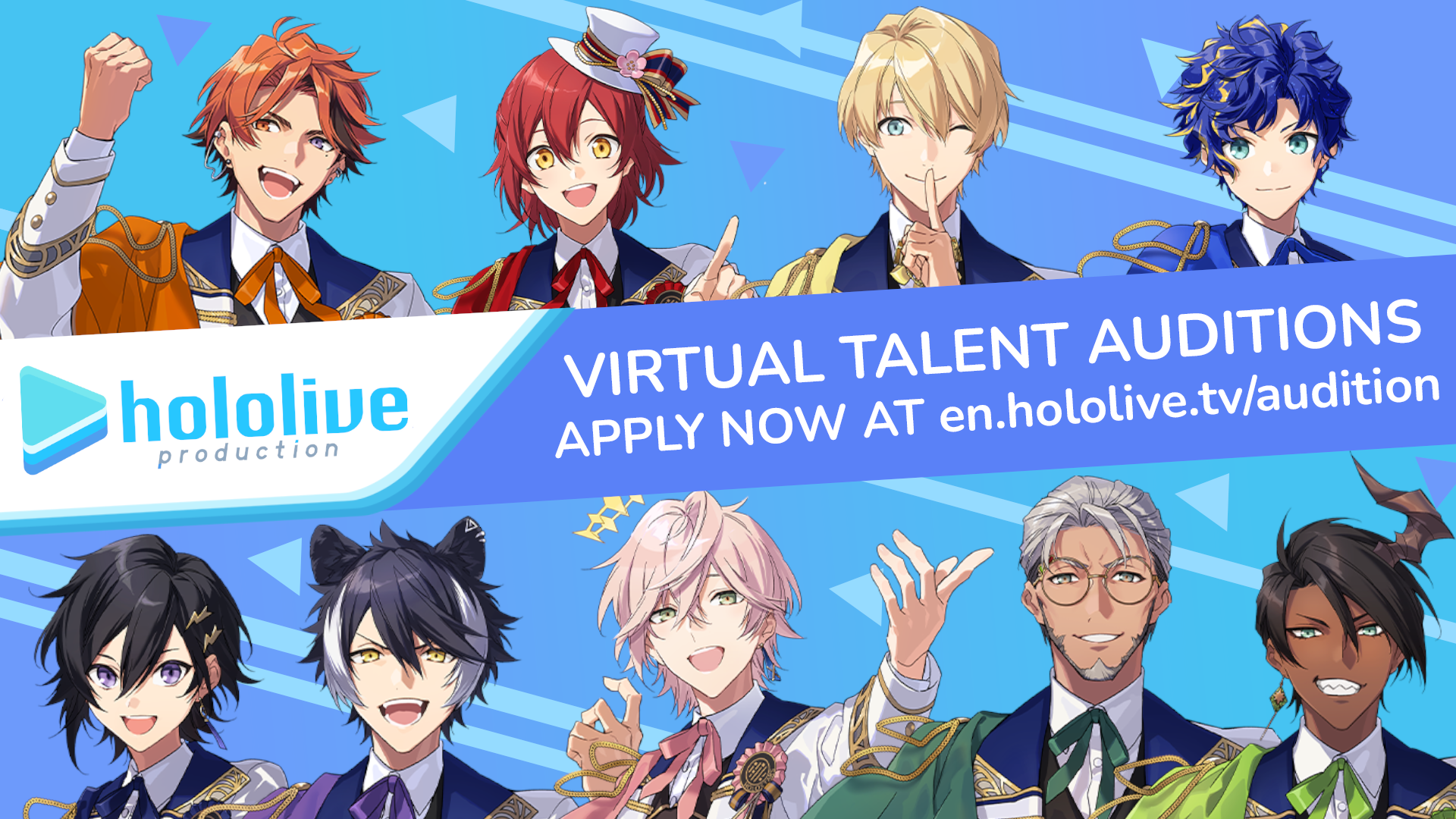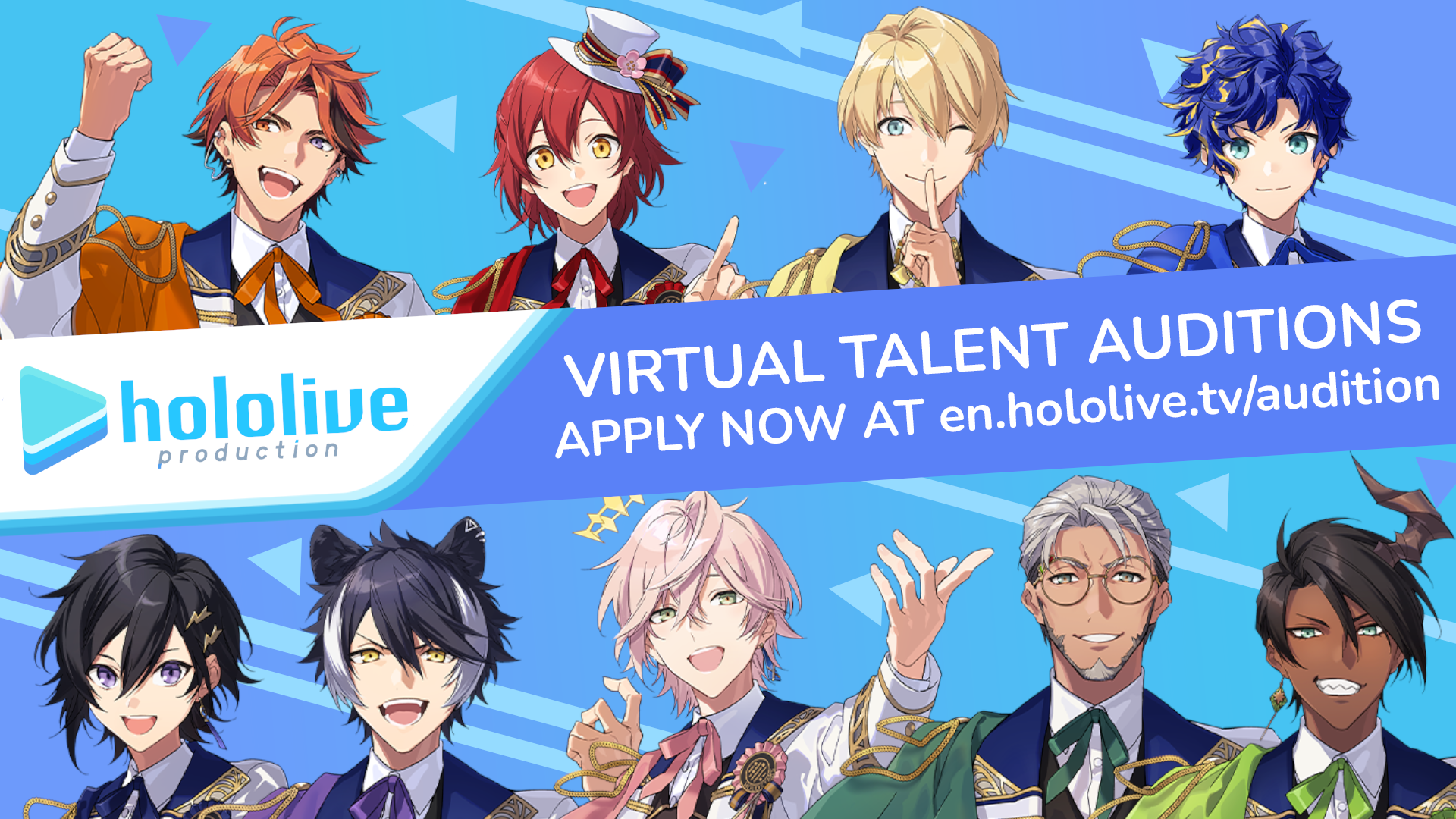 COVER Corporation (Chiyoda-ku, Tokyo; CEO: Tanigo Motoaki) has announced the start of male VTuber auditions for hololive English, a VTuber group under the company's VTuber agency "hololive production" which specializes in livestreaming and content creation targeted at the English-speaking viewer base.
Starting from December 28, 2021, "hololive production" has been holding auditions for candidates who have content creation experience and would like to challenge themselves as a female English-speaking VTuber.
In addition to the already existing female VTuber auditions, hololive production has now opened applications for male VTuber auditions as well.
If you are interested in becoming a male VTuber for English-speaking audiences, now is your chance!
Along with the announcement of male VTuber auditions, an original video for
the audition is now available!
URL: https://youtu.be/_wA1SOzKVsU
Summary of "Male VTuber Auditions for hololive English"
●Application
For applicants, please fill out the application form in the link below.
https://en.hololive.tv/audition
●Requirements
Applicants must meet the following requirements:
・Be willing to perform as a male character. (Actual gender does not matter.)
・Be able to speak fluent English. (Other languages such as Japanese are optional.)
・Be able to stream at least three times a week for at least one year. (Streaming while pursuing a career/education is acceptable, e.g., streaming after school/work, streaming on days off, etc.)
・Have experience with livestreaming content such as gaming, singing, drawing, etc.
・Be 18 years old or above.