Jurard T Rexford
ジュラルド・ティー・レクスフォード
"You and you and you, you all lose!"
Jurard has the genes of a dinosaur!
He's a prince who lives by the motto, "survival of the fittest."
He sometimes shows a glimpse of his ferociousness when he is excited or angry, and uses twin pistols to hunt corruption beasts.

Jurard believes that money and power can solve everything, and is known to be selfish and self-indulgent. His favorite phrases are "get rich quick" and "jackpot!"

He is currently hyperfixated on chess, but due to his fickle nature, it is unclear how long this will last.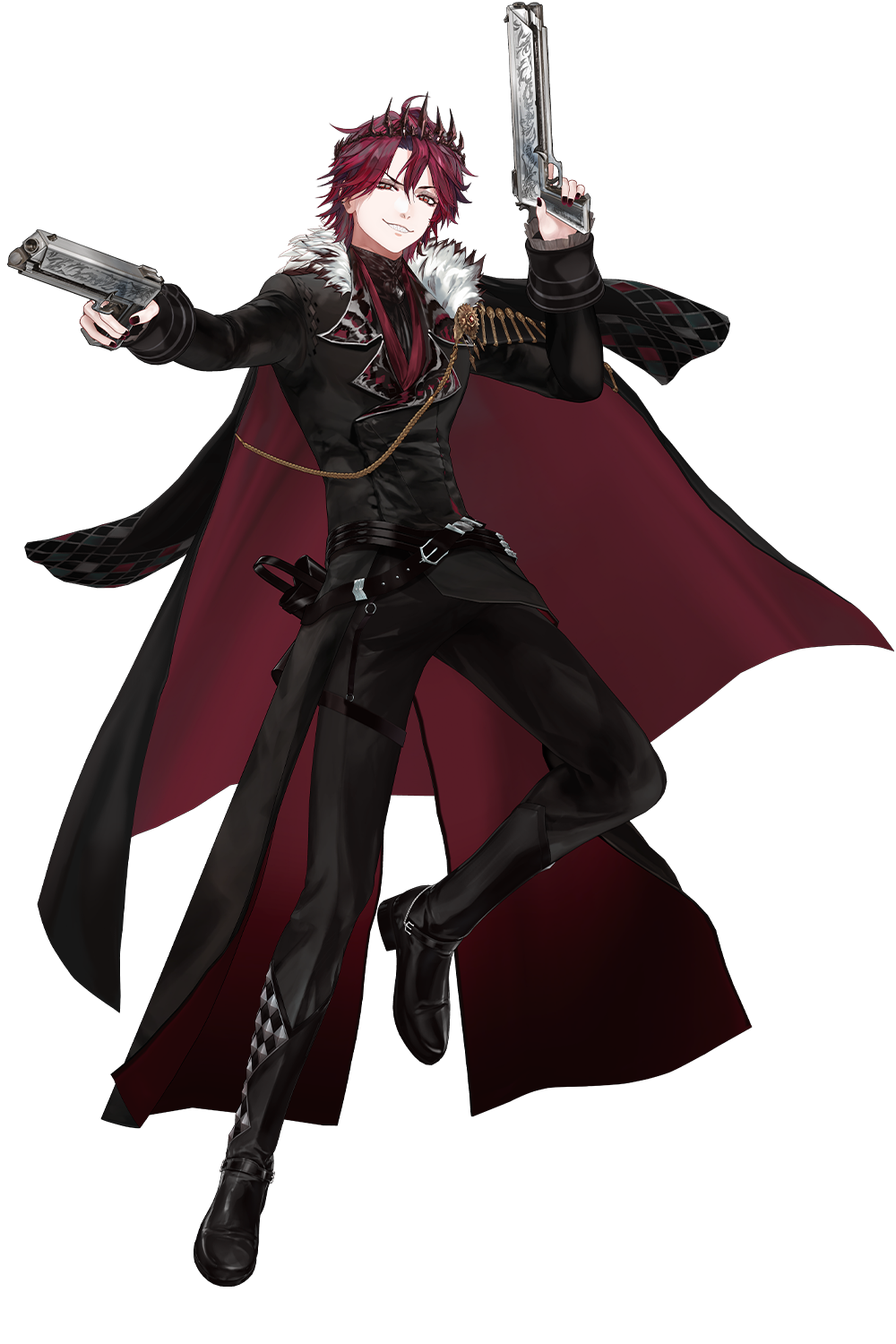 PROFILE
Birthday

February 7
Debut Stream

November 18 2023 (JST)
Height

181 cm
Unit

ARMIS
Illustrator