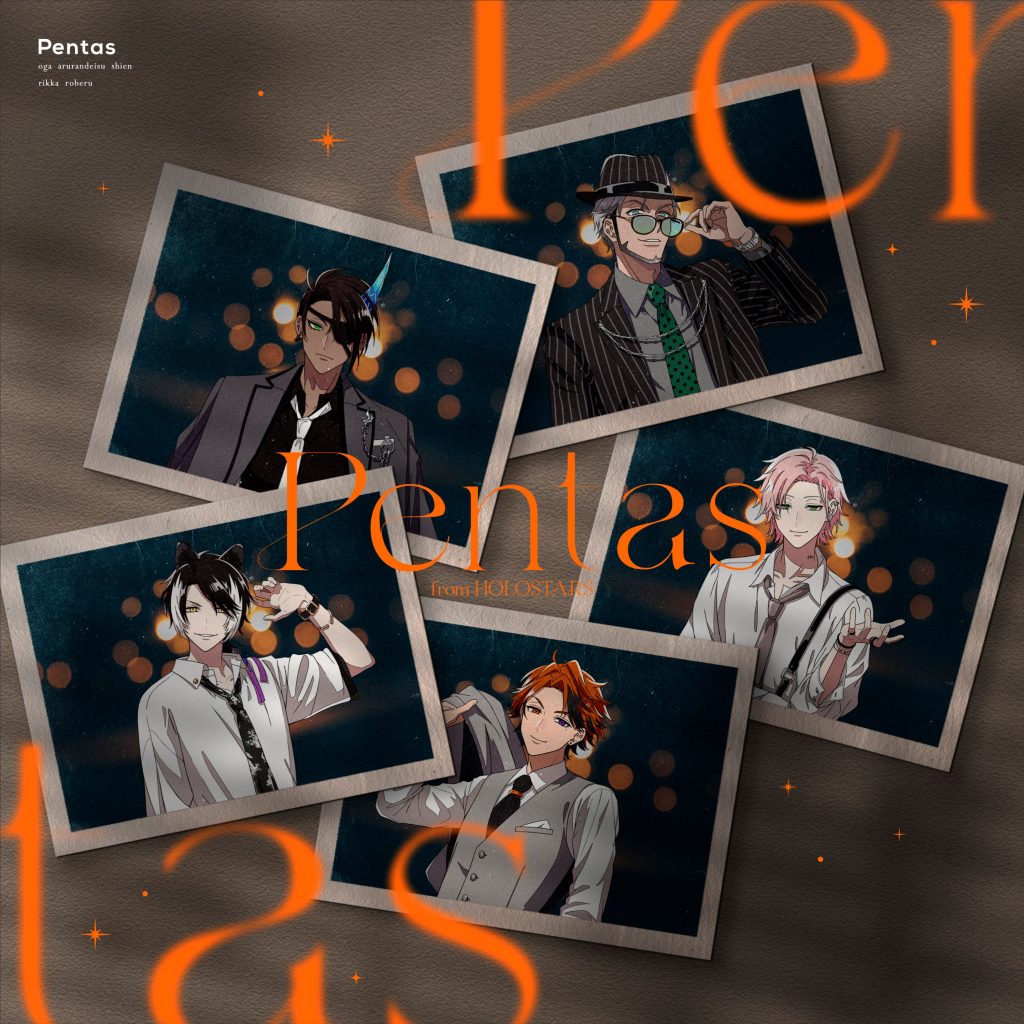 HOLOSTARS(Arurandeisu/Rikka /Yukoku Roberu/Kageyama Shien/Aragami Oga)

Pentas

Price:¥255 Product number:CVRD-093 2021/12/01 on sale

Together as a unit, Aruran, Rikka, Roberu, Shien, and Oga's first song "Pentas" is released!
It was written and composed by halyosy.
A cool song that highlights the pleasant highs and lows of each members' voice and reveals
their charm.