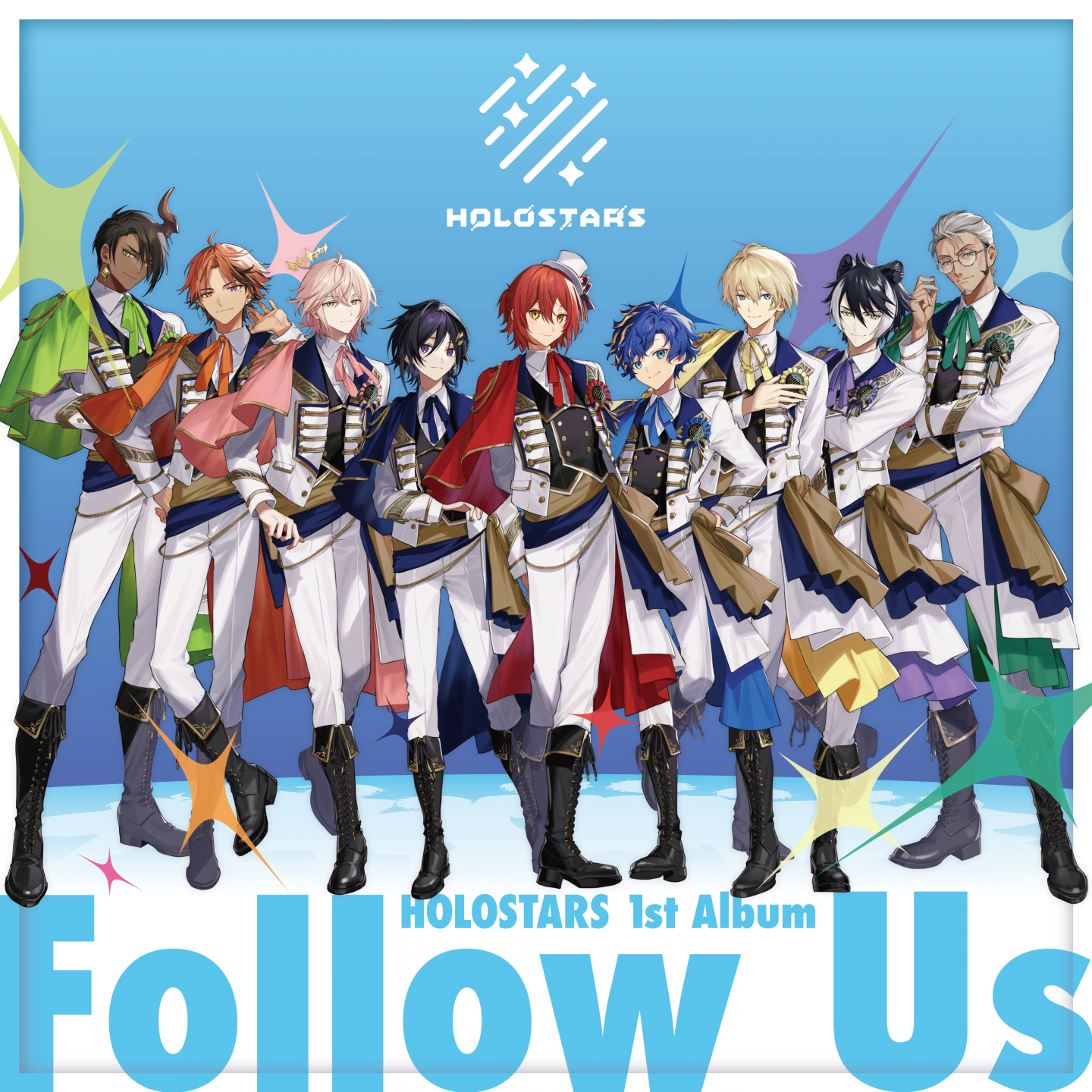 HOLOSTARS

Follow Us

Price:¥255 Product number:HOLO-003 2022/8/31 on sale

HOLOSTARS' 1st album "Follow Us" has received its long-awaited release!
This full-length album was produced to commemorate HOLOSTARS' first anniversary.
It features many songs, starting off with "JOURNEY to FIND STARS"!
This album will also be HOLOSTARS' first nationwide (Japan) release.
We hope you'll pick up a copy the next time you see it in music stores.

DOWNLOAD and STREAMING links here!
収録内容
01.『Just Follow Stars (Follow Us ver.)』
02.『JOURNEY to FIND STARS (Follow Us ver.)』
03.『Find It (Follow Us ver.)』
04.『Magic Word Orchestra(Follow Us ver.)』
05.『Pentas (Follow Us ver.)』
06.『Just Follow Stars(Instrumental) (Follow Us ver.)』
07.『JOURNEY to FIND STARS(Instrumental) (Follow Us ver.)』
08.『Find It (Instrumental) (Follow Us ver.)』
09.『Magic Word Orchestra (Instrumental) (Follow Us ver.)』
10.『Pentas (Instrumental) (Follow Us ver.)』